Shop Our Pearl Collection!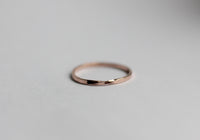 Our Products Have Meaning
The Flex Ring reminds us to not become stiff, stubborn and strong headed individuals who allow our tight schedules, to-do lists, and narrow minded aspirations control our lives. The goal is to stay open, optimistic, and spontaneous in our everyday lives and we can only do that by staying FLEXible.